Accommodation Building Designing for Construction Labor Basic Life Quality Promoting
Keywords:
Construction labor, Outside welfare, Temporary accommodation, Lay out of camp site
Abstract
Since the problem in temporary accommodation for construction labor about space and building for supporting basic living, these are composed as bedding, toilet and showering, cafeteria and sanitation management. These always be necessity facility for life quality of construction labor in Thailand. However, there are the inadequate of designing for space building including facility usage that takes the bad condition of facility usage safety and hygiene. This paper aims to design and show properness of spaces and building in camp site. By questionnaires for 300 sample labors from 3 property construction project in Chonburi. Data were composed as daily activities and need of facilities and analyzed by zone of space. The result showed that proper space and building of camp site were provided as 15 m2 / 1 labor. These space were separated as the space of accommodation for 0.85 m2, sanitation for 1.50 m2, emergency for 1.25 m2, travelling for 1 m2, recreation and retail for 1.25 m2 and open space for 5.40 m2. All content about spaces of camp site were designed as layout of space and building concretely by program sketch up version 8.0. While discussing with various studies and provision about building and facilities for living, it found that there were both agreed and opposed.
References
Angsuwatcharakorn, W. (2019) Construction Workers' Accommodation management by entrepreneur of large project in Central Business District of Bangkok. Sarasatr, 3(3), 352-366.
Engineering Institute of Thailand under H.M. The King's Patronage. (1994). Standard and construction plan of temporary building for construction labor and preschool nursery (2nd ed.). Bangkok: Chula Press.
IFC and the EBRD. (1999). Part II: Standards for and management of workers' accommodation1. Workers' accommodation: processes and standard: A guidance note (pp. 11-18). London: Prentice-Hall.
International Labour Office Geneva. (1999). Safety, health and welfare on construction site: A training manual (pp. 89-95). Geneva: ILO Publications, International Labour Office.
Khantiwong, J. (2006). Developing of temporary accommodation for construction labor case study: Temporary camp site of construction of worker of West construction company Ltd. (Master's thesis). Chulalongkorn University, Thailand.
Labor Welfare Committee. (1998). Declaration of Labor Welfare Committee: Standard of labor accommodation welfare for employee in the construction business B.E. 1998. Retrieved from http://welfare.labour.go.th/ 2018/attachments/article/193/201601211658.pdf
Ngow, A. (2015). Prefabricated residence area project for worker in building site (Bachelor's thesis). Silpakorn University, Thailand.
Protection Engineer Academy. (n.d.). Assembly point measurement of preparing area around project. Retrieved from https://www.facebook.com/Fireprotectionacademy/posts/posts/1063464100393013/
Provincial Labour Office Samutsakhon. (2012). Manual of accommodation for foreign labor standards. n.p.
Rojvirasingh, S. (2011). Guide for an extra small housing unit design for Thai people behavior (Master's thesis). Thammasa University, Thailand.
Sthapitanont, L. (1991). Basic architect design. Bangkok: Art & Architecture Publishing.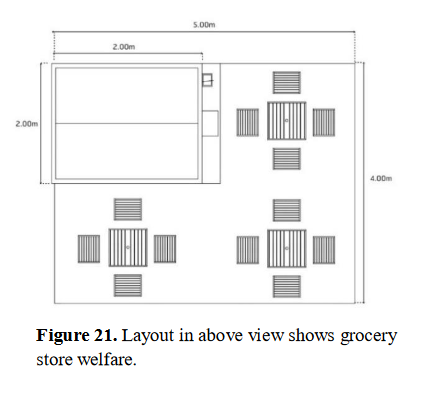 Downloads
How to Cite
Bawornkiattikul, D., Phatrabuddha, N., & Chotigawin, R. (2022). Accommodation Building Designing for Construction Labor Basic Life Quality Promoting. Suan Sunandha Science and Technology Journal, 8(2), 1–10. Retrieved from https://li02.tci-thaijo.org/index.php/ssstj/article/view/213
Section
Research Articles
License
This work is licensed under a Creative Commons Attribution 4.0 International License.