Development of Artificial Intelligence-Based Application Promoting SMCE and SME for Thailand Organic Valley
Keywords:
Development of artificial intelligent application, Digital marketing, Organic valley, Web application
Abstract
Thailand Organic Valley, spearheaded by government officials, is the country's first of its kind, serving as an agricultural template for the organic farmer's community located on Nong Bua Dang's plateau in Chaiyaphum. The community needs a way to promote and to move products digitally. Therefore, the authors have developed an e-commerce application to aid in selling and online marketing for the farmers-owned agricultural organic cooperative. ​The application also facilitates an artificial intelligence (AI) chatbot to ease the communication between the organic valley community and their buyers. The authors have also assessed the application's quality in serving online promotion. Finally, a customer satisfaction survey evaluates the platform's effectiveness. The population samples are drawn from three main target groups: regular website visitors, small and micro community enterprises (SMCE) and from small and medium enterprises (SME) in the Organic Valley area in the size of 325 people. The study utilizes the developed e-commerce platform, an application performance survey, and a satisfactory survey. Upon completion of the study, the application can be used as an e-commerce platform to connect customers with Organic Valley producers, utilizing a chatbot to ease communication according to the survey results. The assessment by experts has concluded that the application is very satisfactory (average of 4.37). The satisfactory survey conducted on representatives from SMCE and SME and visitors shows an average of 4.30.
References
Ali Qalati, S., Li, W., Ahmed, N., Ali Mirani, M., & Khan, A. (2021). Examining the factors affecting SME performance: The mediating role of social media adoption. Sustainability, 13, 1-24.
Asadi, A., & Hemadi, R. (2018). Design and implementation of a chatbot for e-commerce. Information Communication Technology and Doing Business. Retrieved from https://www.academia.edu/37492186/Design_and_implementation_of_a_chatbot_for_e_commerce
Elbahri, F. M., Al-Sanjary, O. I., Ali, M. A. M., Naif, Z. A., Ibrahim, O. A., & Mohammed, M. N. (2019). Difference comparison of SAP, Oracle, and Microsoft Solutions based on Cloud ERP Systems: A review. Proceedings of the 15th International Colloquium on Signal Processing & Its Applications (pp. 65-70). doi:10.1109/CSPA.2019.8695976
Hatture, S. M. , & Naik, S. P. ( 2019) . AgroGuardian: A framework for smart agriculture. Proceedings of the 1st International Conference on Advances in Information Technology (ICAIT) (pp. 109-115). doi:10.1109/ICAIT47043.2019.8987288
Jattamart, A., & Kwangsawad, A. (2018). The application of geographic information systems to develop an application for finding an optimal route for tourist attractions in Hua Hin, Prachuap Khiri Khan Province. MSU Journal of Science and Technology, 37, 431-438.
Krejcie, R.V. & Morgan, D.W. (1970). Determining Sample Size for Research Activities. Educational and Psychological Measurement, 30, 607-610.
Mahraz, M., Benabbou, L., & Berrado, A. (2019). Success factors for ERP implementation: A systematic literature review. Proceedings of the International Conference on Industrial Engineering and Operations Management (pp. 415-429). Bangkok, Thailand: IEOM Society International.
Suwannasri, P., & Patcharatanaroach, S. (2018). Smartphone application development for tourist destinations in Muang Kaen Pattana Municipality, Mae Tang District, Chiang Mai Province. MSU Journal of Science and
Technology, 37, 424-430.
Vijayakumar, R., Bhuvaneshwari, B., Adith, S., & Deepika, M. (2019). AI based student bot for academic information system using machine learning. International Journal of Scientific Research in Computer Science, Engineering and Information Technology, 5(2), 590-596.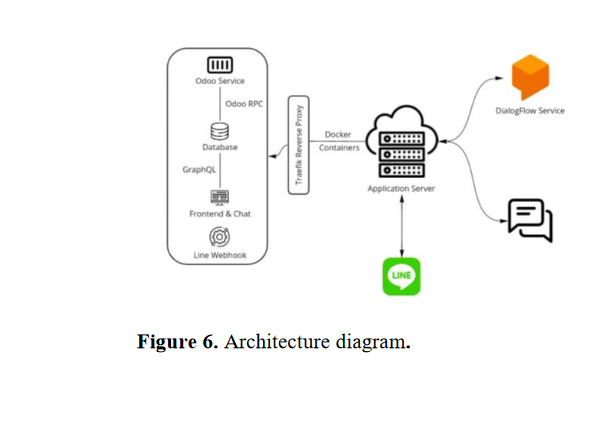 Downloads
How to Cite
Suttanurak, J., Aryuwat, P., Pongsart, T., & Thamrongyoswittayakul, C. (2022). Development of Artificial Intelligence-Based Application Promoting SMCE and SME for Thailand Organic Valley. Suan Sunandha Science and Technology Journal, 9(1), 17–24. Retrieved from https://li02.tci-thaijo.org/index.php/ssstj/article/view/223
Section
Research Articles
License
This work is licensed under a Creative Commons Attribution 4.0 International License.